I like planting I try to put some kinda low flowers/grass in the pot so it wouldn't look plain. I also collect in the forests a piece of a fallen tree
that has an interesting shape. or also you could go by the seaside, collect stones with interesting colours, and shapes. I bought Aquilegia Vulgaris in plastic
horrible
pot so i planted in a new pot.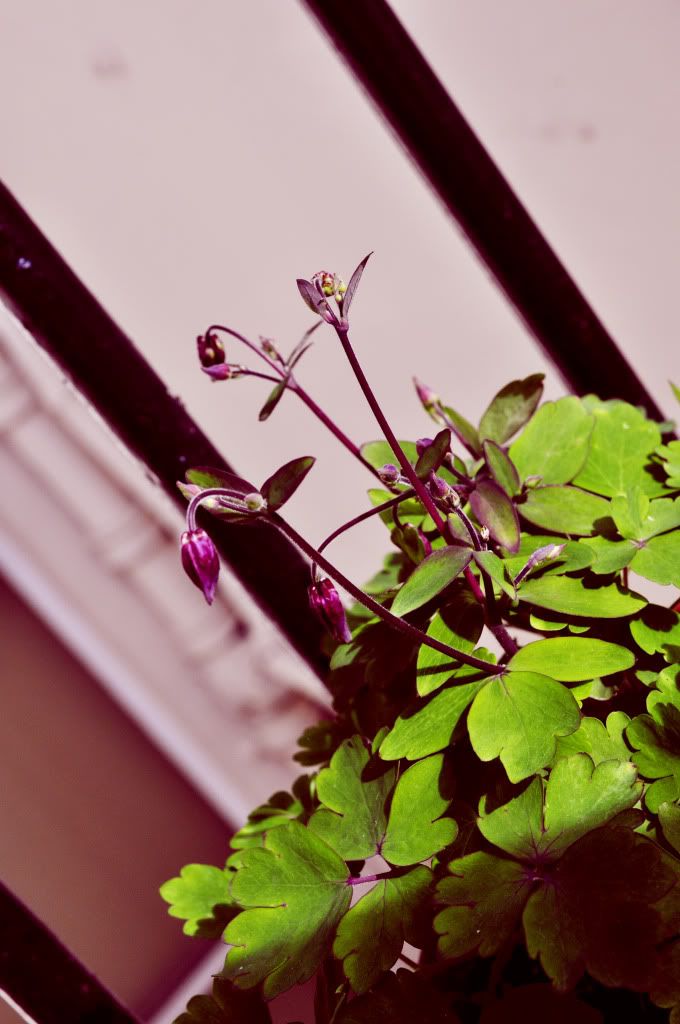 This is what the plant looked like when i bought it.
In summer start of May the flowers started blooming, it has the most beautiful lowers.
an update on 6 June 2012, I wanted to show what it looks like after it bloomed.